Design and Manufacture
At Teinco we design and manufacture retorts according to your needs.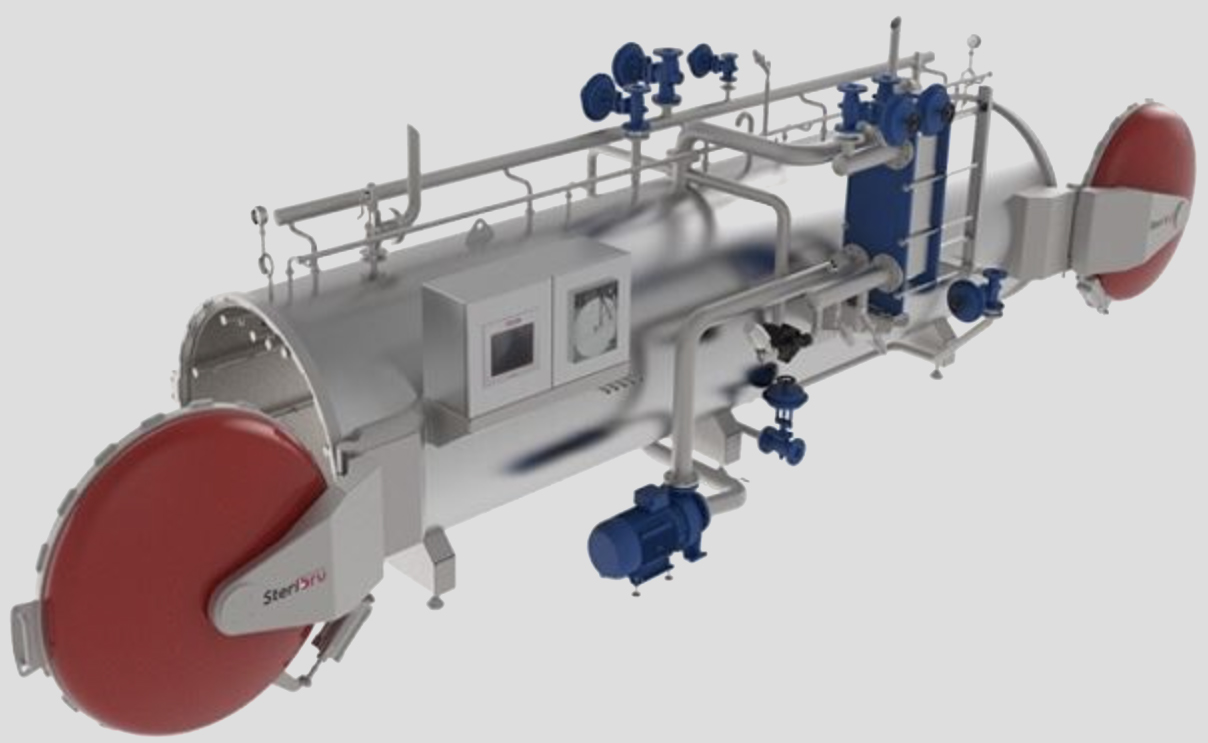 NEXT TEINCO FORMATIONS
This course provides training for the seafood industry in accordance with the regulatory requirements established by the U.S. Food and Drug Administration (FDA) rule of December 1995, known as Hazard Analysis and Critical Control Points for Seafood (HACCP). Administration) of December 1995, known as

WELCOME TO INDUSTRY 4.0. LATEST GENERATION RETORT
STERIBRU AUTOCLAVES CATALOGS ARE NOW AVAILABLE IN ENGLISH!
Under the Steribru brand, Teinco manufactures the retort that combines double working system while maintaining the efficiency and functional characteristics that characterize it and reduces production costs with double operating system. It complies with the most demanding international standards: FDA and Campden.
We provide companies that export food to the USA, specialized and authorized personnel for the qualification of their technicians in Preventive Controls (PCQI), Seafood HACCP and Sanitary Control Procedures (SCP) for the processing of fish and shellfish, and BPCS for the processing of low acid and acidified food; as well as for the adequacy of your processes and Food Safety Plan, under the requirements of 21 CFR Part 113 (LACF), 114 (AF), 117 (Current Good Manufacturing Practices, Hazard Analysis and Risk based Preventive Controls for Human Food) and 123 (Seafood HACCP). Find out more about our training, consulting, validation and auditing services. 
OUR PRODUCTS
Teinco offers a wide range of products: autoclaves, cookers, pneumatic valves and thermometers.
NEWSLETTER
Sign up for our newsletter and stay informed about the latest news from Teinco, S.L.